Mountain Biking

Update: I have a new bike, a full suspension Trek fuel!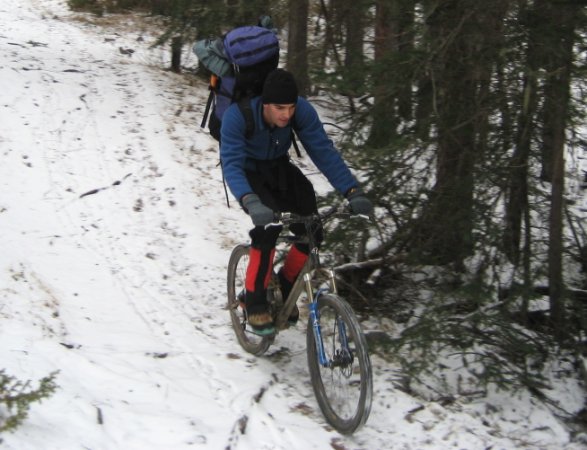 Approaching an ice climb along the Bow River, photo by Nayden
I frequent the Elbow Valley area in Kananaskis (close to Bragg Creek), and some of my favourite rides are Powderface, Moose Packers, Tom's Snow/Elbow loop, Telephone Loop. The Canmore benchlands are another frequent target. Ask me for more details and descriptions on how to get to these rides if you are interested - I can guarantee their satisfaction.